Frida Kahlo and a 3D version of Mexico to monitor the conservation of her artworks
Love and art, Frida Kahlo and Diego Rivera. The scene, their Mexico. An exhibition with the artworks of one of the most well-known artist couples on show in Padua. AerariumChain will be involved as technical sponsor in charge of monitoring the works using our 3D scans which support our Condition Reports.
A romantic couple and an artistic duo: Frida Kahlo and Diego Rivera. On this account, exactly on Valentine's Day, Centro Culturale Altinate San Gaetano di Padova will host Frida Kahlo e Diego Rivera. La Collezione Gelman, an exhibition that through its colours, fruits, and garments, takes us on a journey across Mexico, the very couple's love nest.
The artworks belong to the art collection of two other lovers: the film director Jacques Gelman and his wife Natasha, friends of the Mexican couple of painters that depicted them multiple times. It will also be possible to appreciate several photos, portraits made by the most talented contemporary photographers.
As technical sponsor in charge of the conservation activities, AerariumChain draws up Condition Reports and monitors the state of the artworks. Its ultimate goal will be securing the monitoring by carrying out 3D ultra-high-definition scanning and creating real digital fingerprints that will be notarized on Blockchain.
The first check was performed when the artworks arrived at the location. An accurate scan will support the restorers while carrying out the monitoring that will give them a better understanding of the state of conservation of each work.
A further check will follow the end of the exhibition: by comparing the scans made in different moments, and using AI algorithms, it will be possible to quickly, and yet accurately, monitor the good state of conservation or the presence of any other change, however small.
The added value of the Condition Report written by AerariumChain has been set upon the combination and development of different technologies for the digitization of the state of conservation. The automatic recognition of possible discrepancies represents an essential tool to carry out monitoring activities of a great number of artworks or provide further support during the restoration process.
This will be the only Italian stage of the exhibition that has been touring the world for three years. After Padua and under the careful monitoring of AerariumChain, the works will travel back home, to Mexico.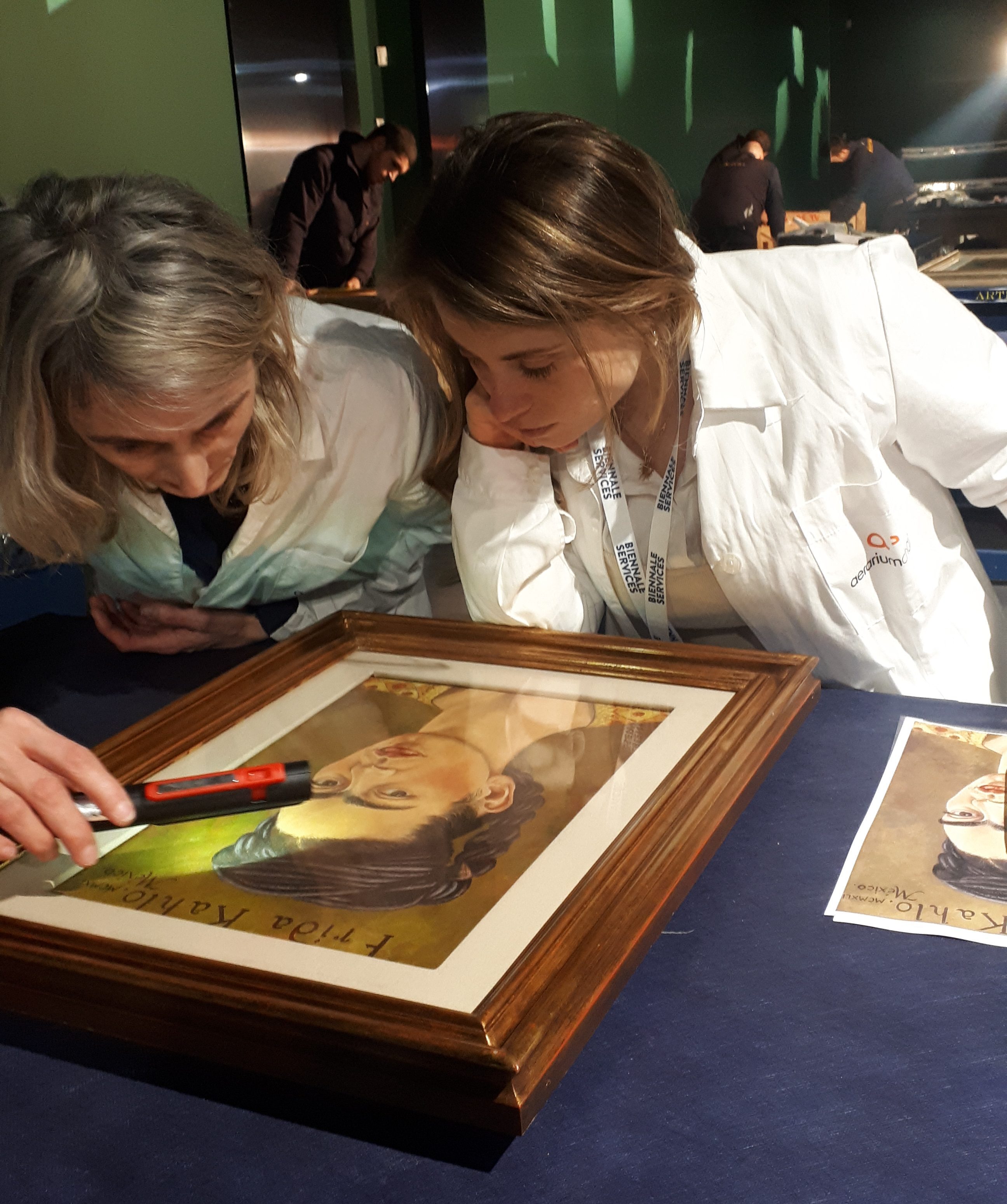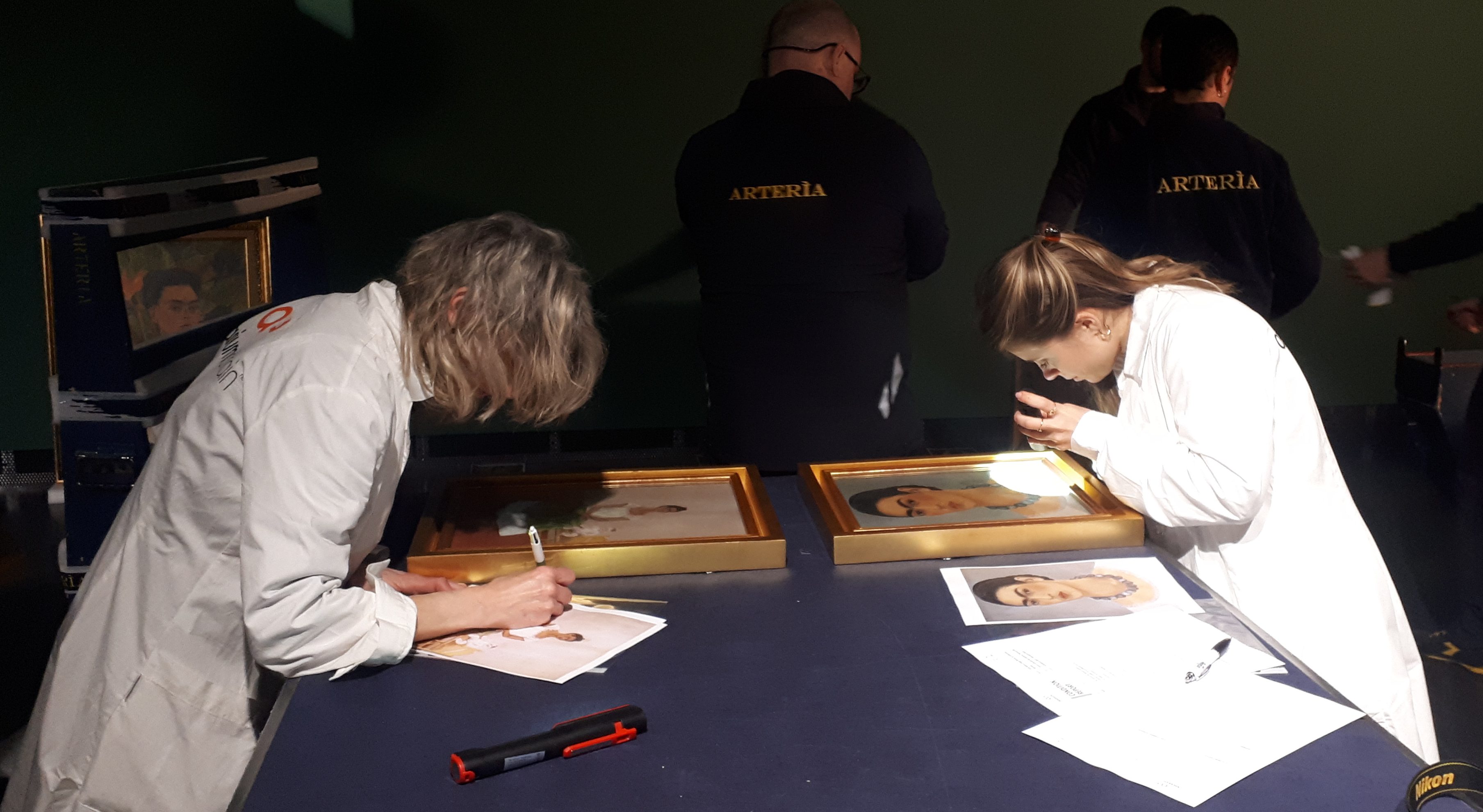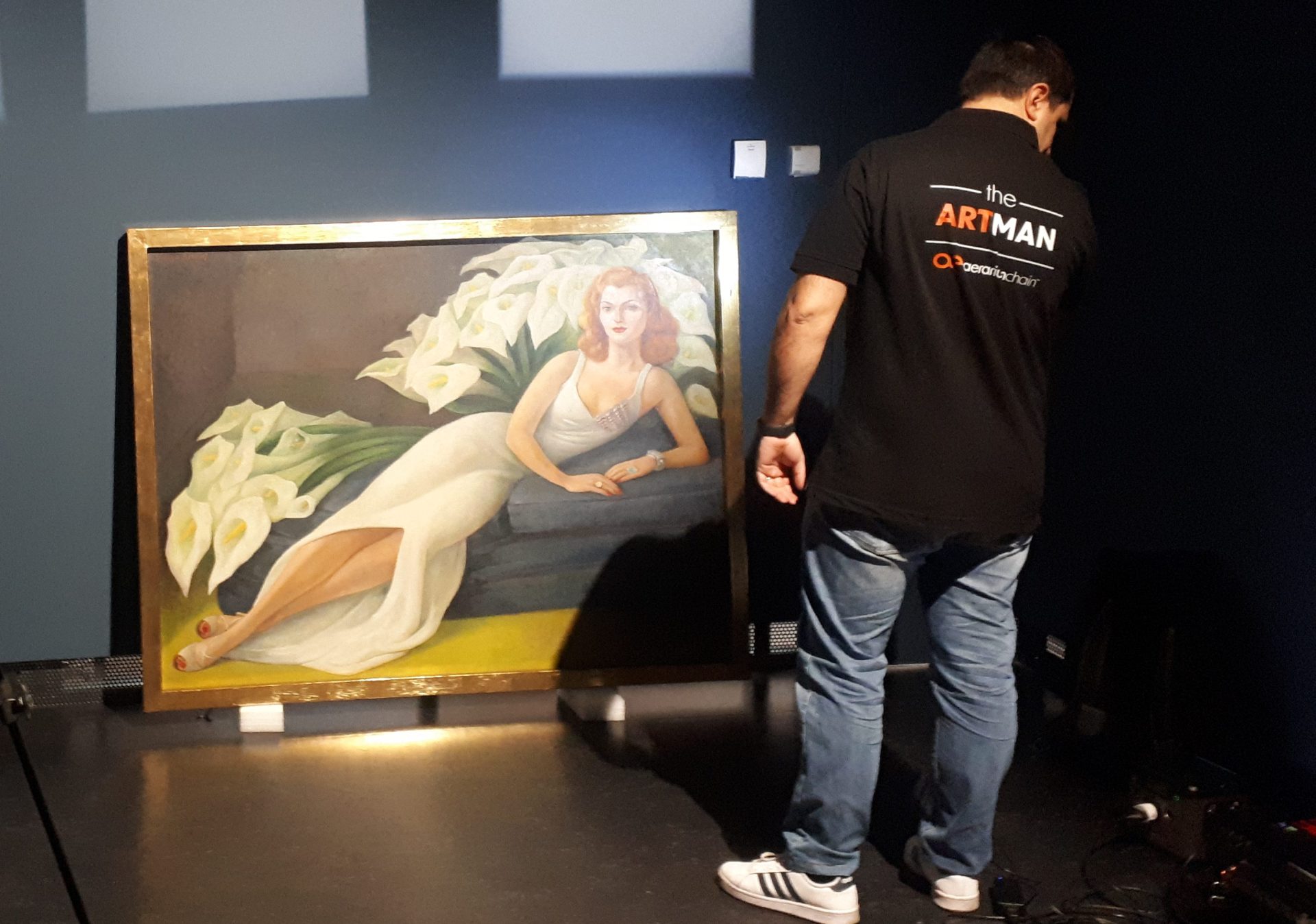 3Dscan, Condition report, Museums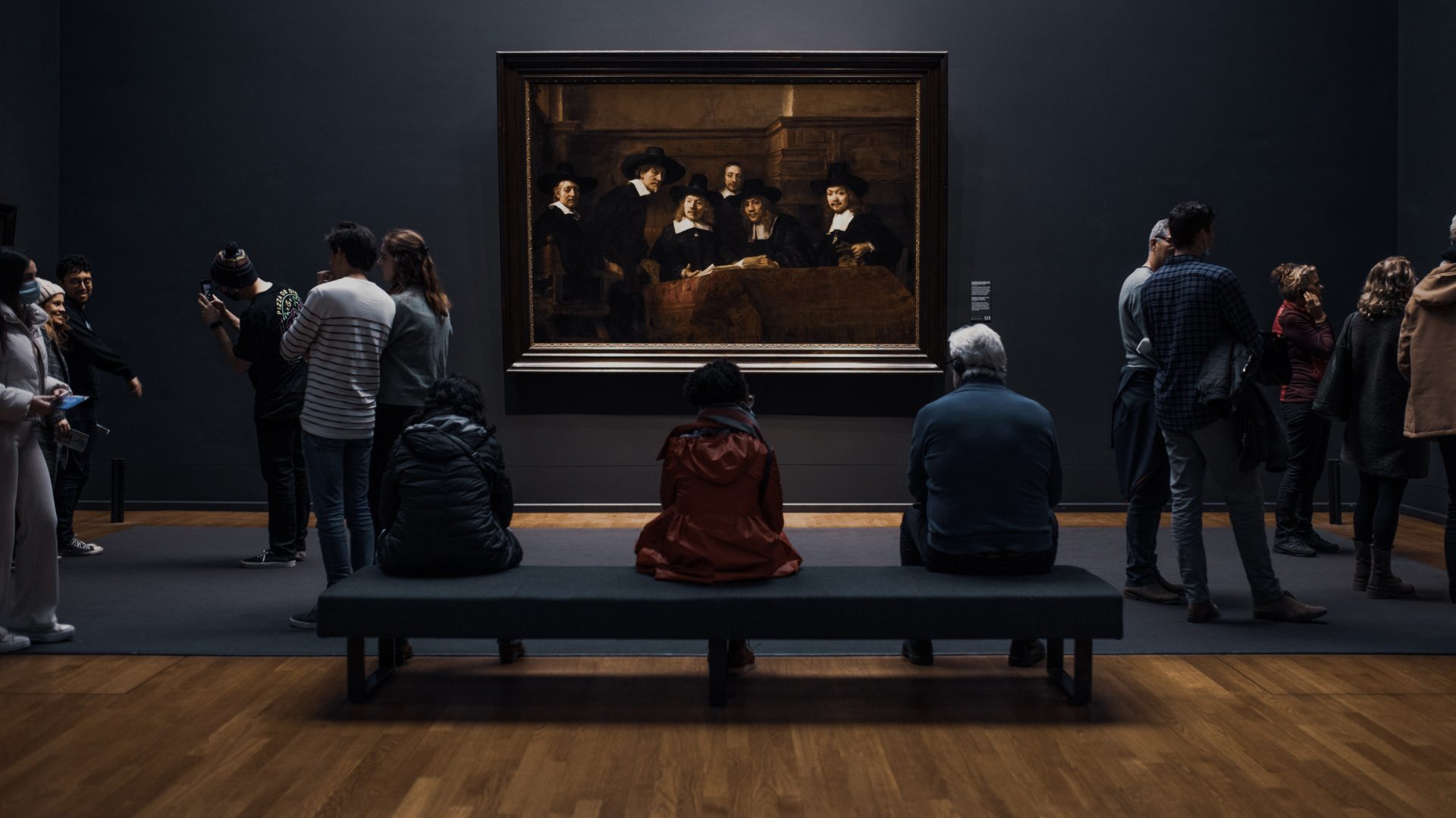 Request an
estimate
Rely on AerariumChain to improve your museum experience, and preserve your cultural heritage.
Contact us