The Fourth Estate under the AEC scanner before leaving for Florence
An amazing masterpiece, a complex operation: The Fourth Estate by Pellizza da Volpedo goes to Florence. AerariumChain supports the creation of a more accurate and objective condition report.
Under the careful look of the workers who became the symbol of the proletarian fight during the '900, the AerariumChain Artmen scan The Fourth Estate by Giuseppe Pellizza da Volpedo before its departure from the Museo del Novecento in Milan. An artwork six meters long and three meters wide, placed in a privileged place in the museum, but with only one single exit: a small door that makes the job even more complicated than it should.
A complex move, before leaving for Florence where it will remain for two months. In this circumstance it becomes necessary to create a highly accurate condition report, able to certify the real conservation status of the artwork before and after the trip.
The Artmen come into action after the ordinary revision and maintenance job of the restorers. An accurate and precise scan of all the canvas and its back brings out the 3D digital fingerprint of the artwork: from here it will be possible to capture every detail, even those not visible to the human eyes, getting objectively the conservation status of the painting. Once the check is realized, it is possible to start the complex move, so hard since the measures of the artwork and of the exit door: a small one suspended in the void.
The Fourth Estate is going to come back home in July and the Artmen will be ready to make a new scan. The comparison between the two 3Ds realized before and after the trip will exclude or underline any discrepancies.
A masterpiece that tells such a story and defines the beginning of a new Italian pictorial stage must be carefully preserved: this is the art of AerariumChain.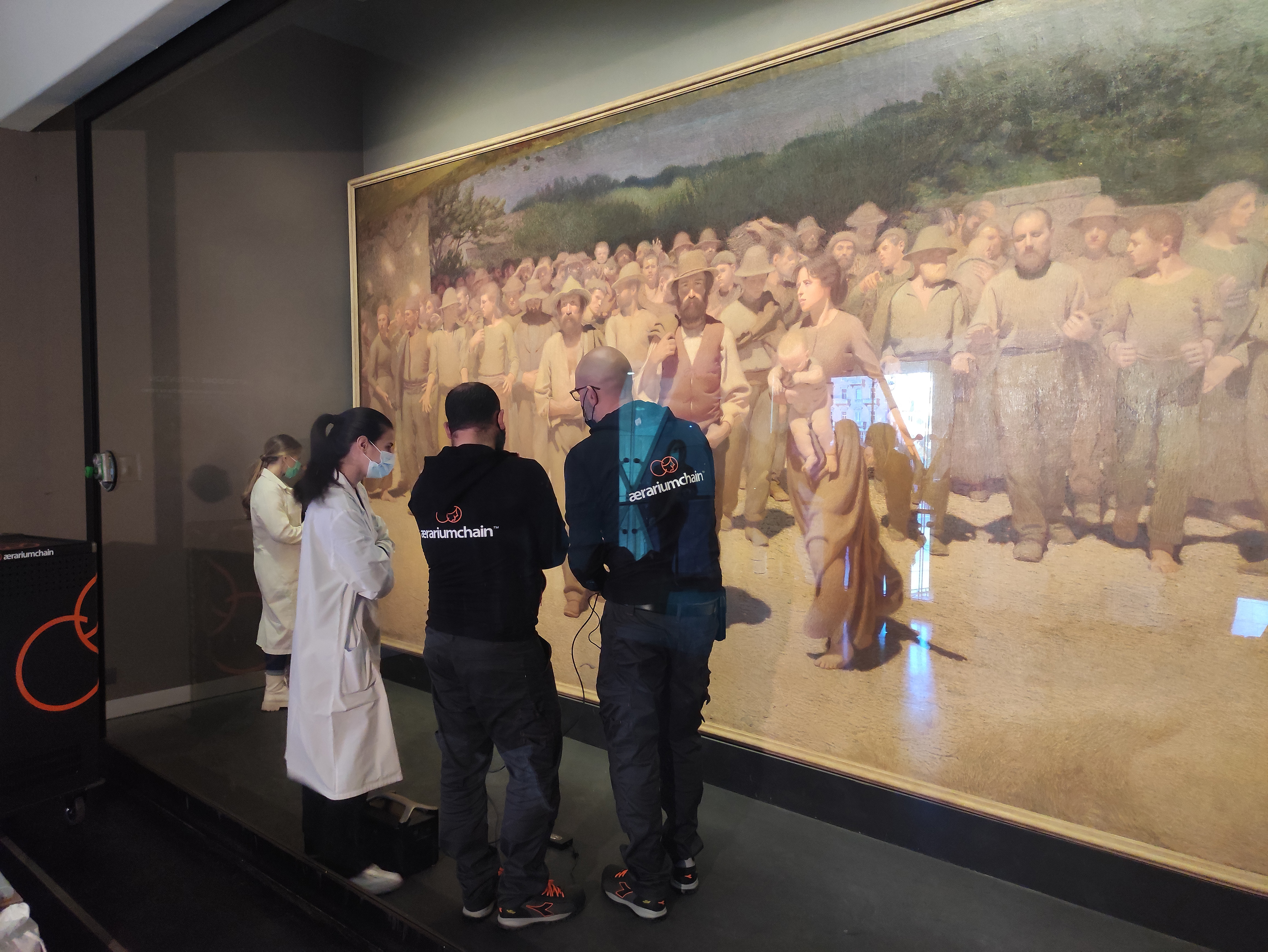 Fourth Estate, Milan, Museo del Novecento, Preventive conservation, Technology, Tuition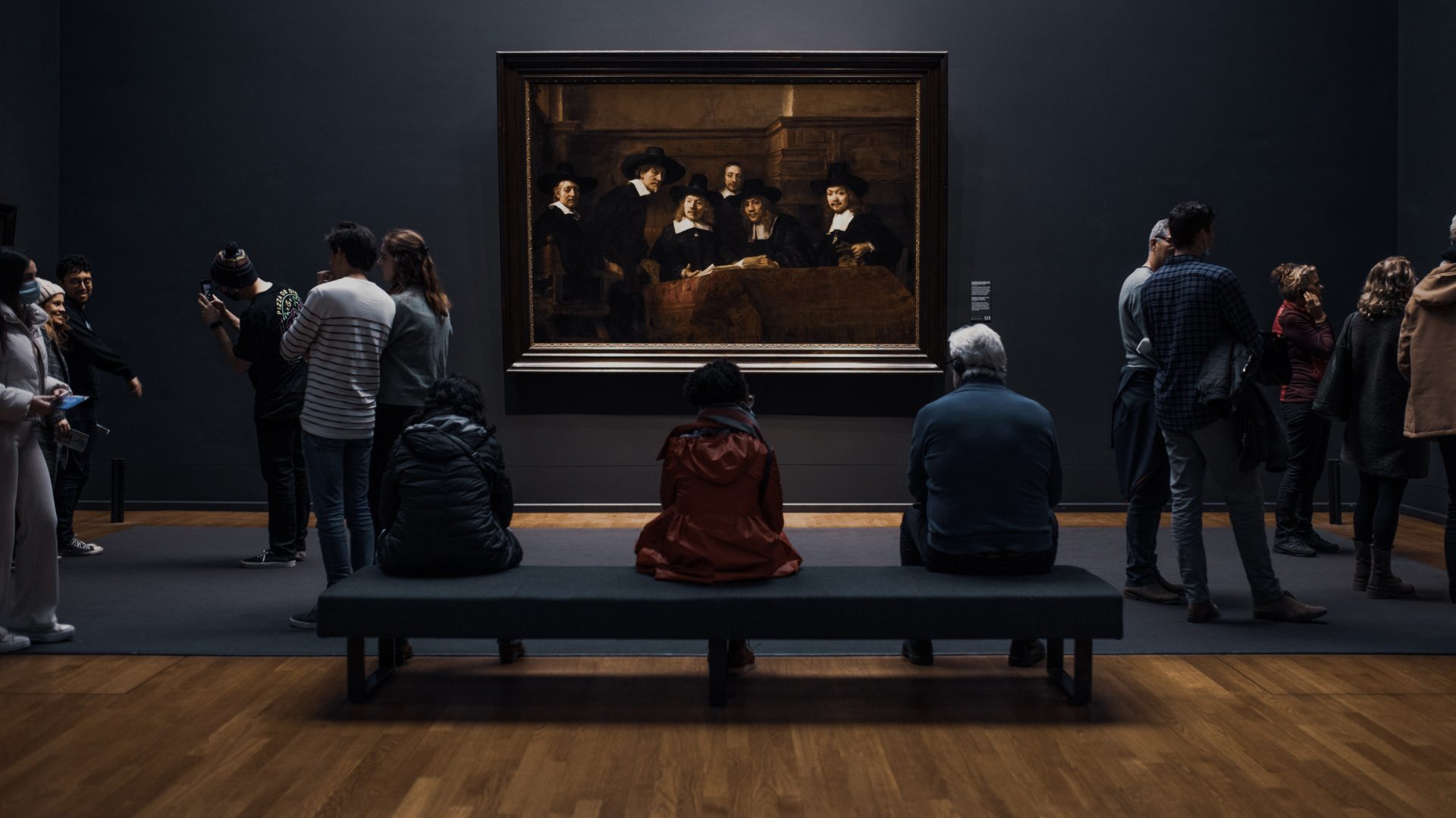 Request an
estimate
Rely on AerariumChain to improve your museum experience, and preserve your cultural heritage.
Contact us