The Artmen on the top of the Parma Baptistery
Restoration and reconstruction are easier to carry out with a 3D model of the work, especially if it is a turret 30 metres above the ground. AerariumChain supports this restoration, conducted by the company Archè Restauri, thanks to the scanning carried out at high altitude.
It was a breath-taking view of the city of Parma that the Artmen contemplated from the top of the Cathedral Baptistery's turret, but what was even more breath-taking was seeing them at work at that height! In fact, the scan was carried out right at the top of the highest of the Baptistery's summit turrets.
The Baptistery of Parma is undoubtedly one of the most significant monuments of medieval Italian architecture. Designed between 1196 and 1216 by the sculptor and architect Benedetto Antelami, the octagonal loggia building establishes a link between the Romanesque style and the cautious rise of the Gothic. Marking this new and soaring style are eight turrets crowning the top of the building. The passing of the centuries and atmospheric events have particularly affected the stability of these structures, on which it has been necessary to intervene several times with restorations and replacements.
Now in need of structural intervention is the tallest turret, at a height of 30 metres, and the intervention of the AerariumChain's Artmen proved extremely valuable to the professionals of Archè Restauri. On a multi-level scaffold, mounted on top of the roof of the baptistery, the Artmen, with all the necessary equipment and safety ropes, carried out a 3D scan of the turret. A rather difficult job this time due to both the location and the height. As in all work carried out by the Artmen, precision is a fundamental requirement for a good scan: in fact, no point can be overlooked and, in this case, getting to all corners was no easy task.
This high-altitude scan will have two fundamental purposes in order to support the restoration of the turret: firstly, it will help the restorers to verify the actual state of conservation of the individual parts and to understand how and when to intervene on each of them; secondly, since the 3D model is on a 1:1 scale, it will provide the architects with a precise and fundamental basis for the reconstruction and repositioning of the elements.

Thanks to the unique virtual image that has been created of the turret, it will be easier to intervene from now on in future conservation work on this part of the Parma Baptistery. Another way in which AerariumChain puts its art at the service of cultural heritage.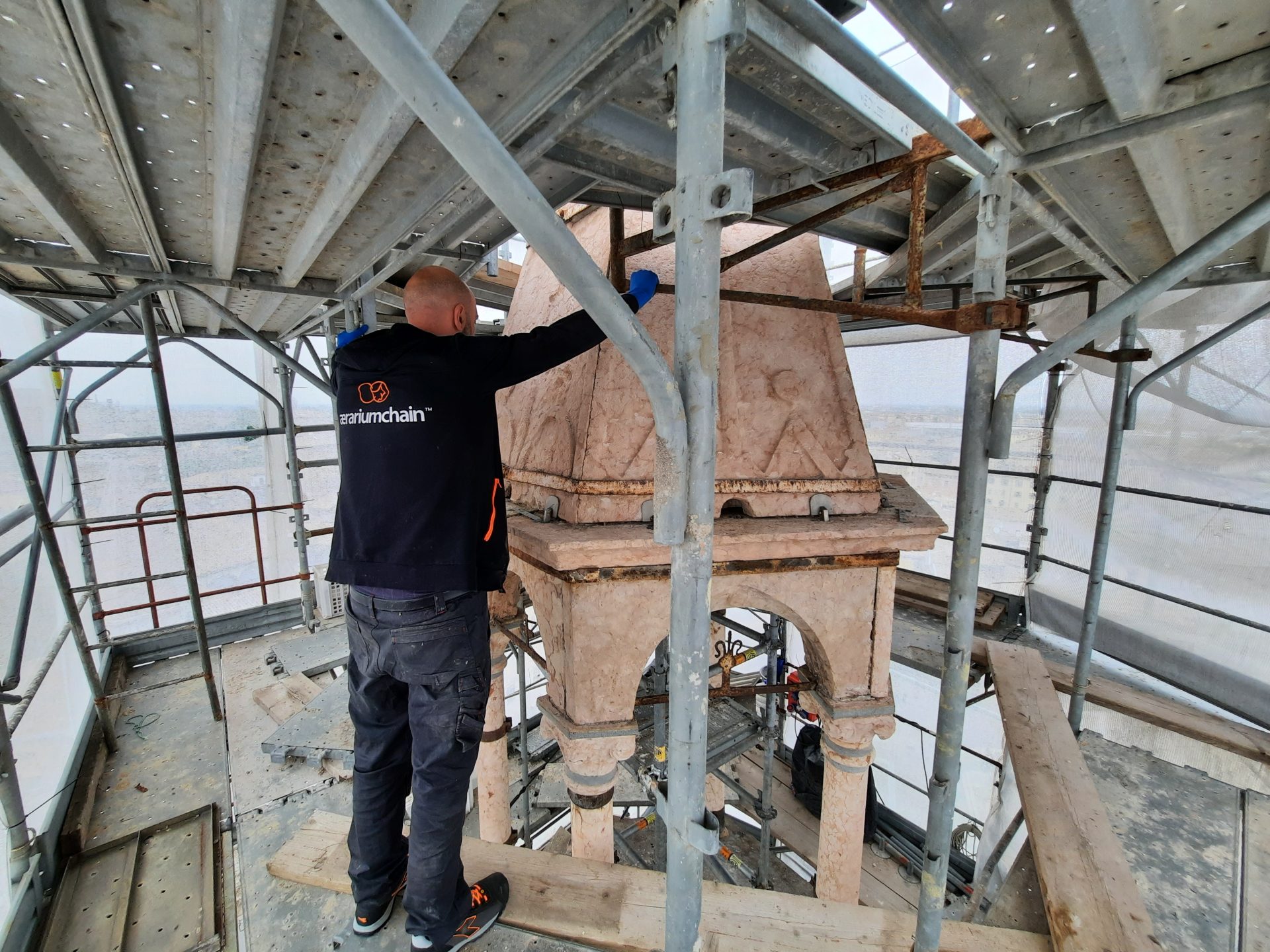 3Dscan, Art, Baptistery, Condition report, Cultural heritage, Fruition, Museums, Parma, Preventive conservation, Restore, Technology, Tuition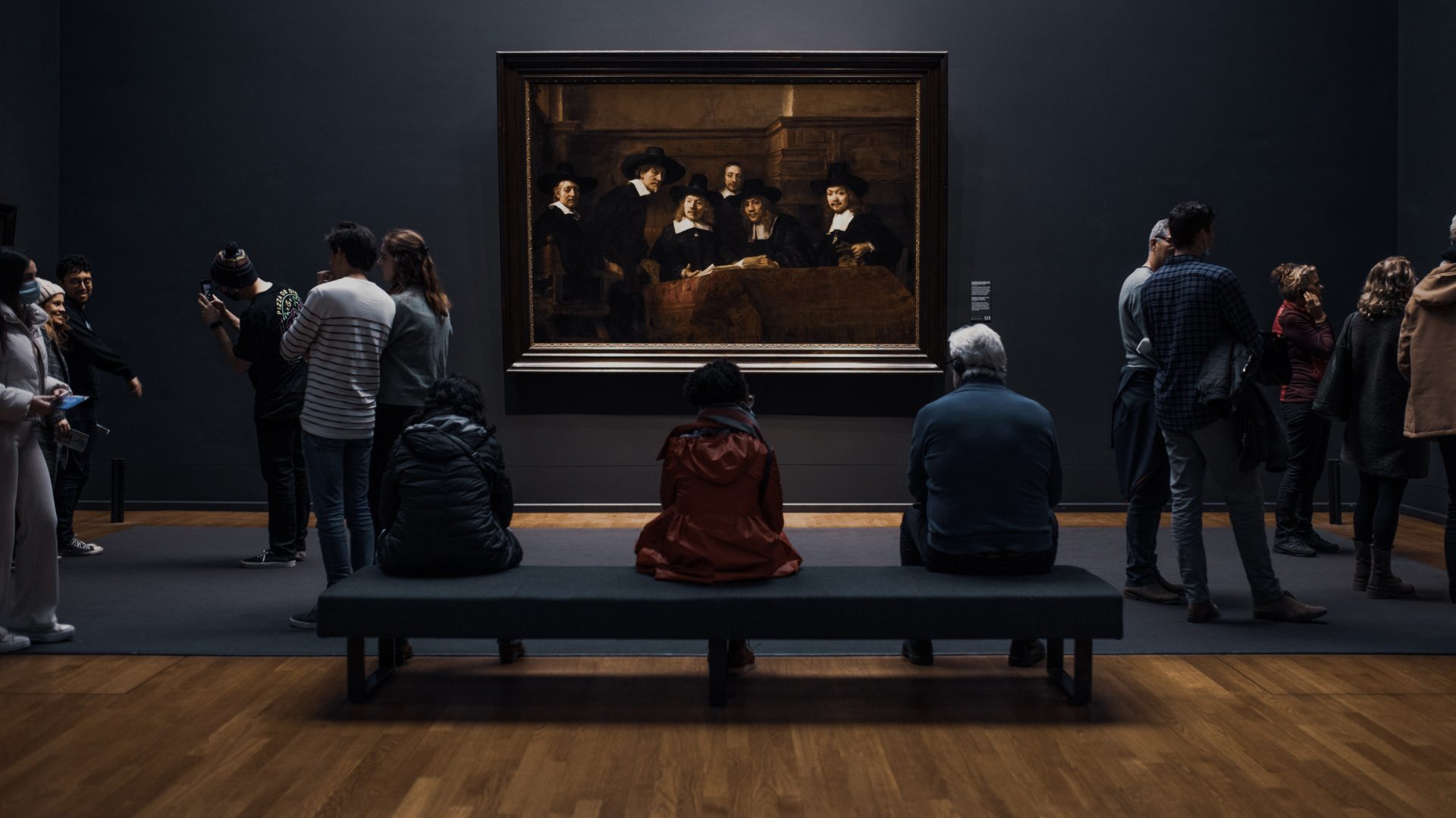 Request an
estimate
Rely on AerariumChain to improve your museum experience, and preserve your cultural heritage.
Contact us